The WAF supports up to 20 IPs for the origin site. You can configure the origin site IPs as follows.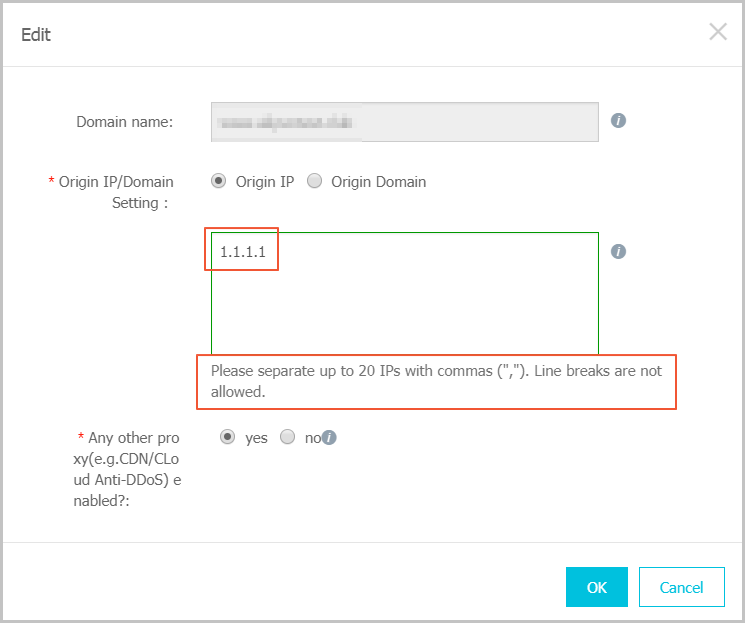 Assume that you have three IPs for the origin site. By configuring the three IPs in the WAF console, the WAF performs load balancing by polling and health checking multiple origin site IPs. When one IP is inaccessible, WAF stops assigning requests to that IP until it can be accessed.
Note: If you have other layer-7 proxies enabled together with the WAF, such as Anti-DDoS Pro or CDN, make sure that you select yes for the Other proxies enabled already? option when adding the domain name.