ApsaraDB for MongoDB initializes a three-node replica set. You can use the connection addresses of two data nodes out of the three that are made available to access the data nodes.
The seven elements used to connect to ApsaraDB for MongoDB instances are instance username, password, replica set name, and the domain name addresses and port numbers for two nodes.
Log on to the MongoDB console to view the six connection elements, except for the password, as shown in the following figure.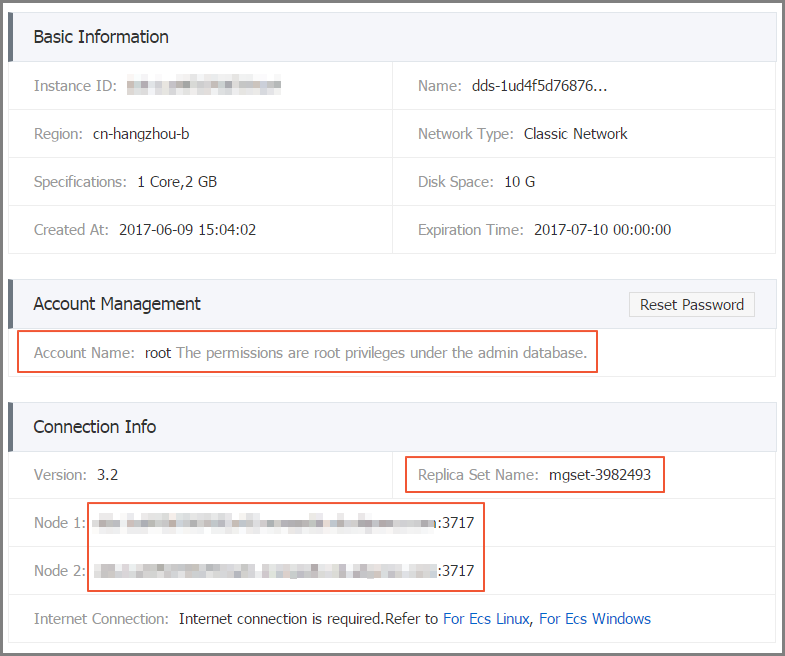 Note: A logon password is set when the instance is first created. If a password was not set during instance creation, click Reset Password on the Basic Information page to set a new logon password.