A node task can complete one job. A workflow task can complete one process. A workflow task is a collection of node tasks. You can create up to 30 node tasks in a workflow task. Select the node types according to your business needs to complete a workflow task.
Create a workflow task
On the Data Development page, click New and select New Task.

Complete the configurations in the New Task dialog box.

Select Workflow Task as the task type and Periodic Scheduling as the scheduling type.

Click Create to redirect to the workflow designer page.

You can create tasks as per your needs in the workflow designer. For task types, see Task type.
Tips
The node tasks in the workflow are run in sequence.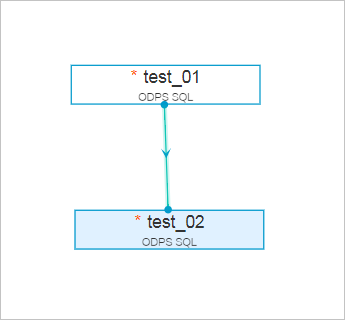 As shown in the preceding figure: test_02 runs after test_01, and test_02 does not run if test_01 fails.