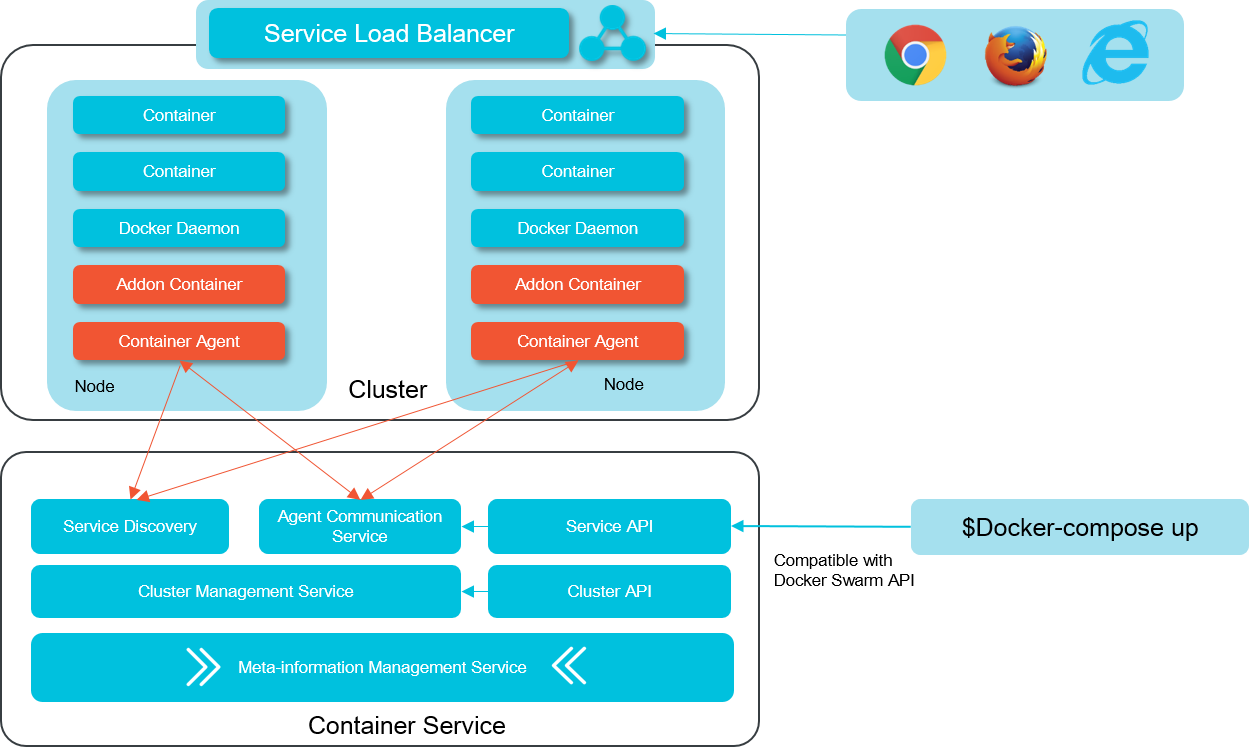 The basic architecture of Container Service is as shown in the preceding figure, and is described as follows.
Cluster management service: Docker clusters are managed and scheduled.
Service discovery: Storage of metadata (including Docker status) is supported.
Agent communication service: Communication between each host and cluster management service is supported.
Cluster API: Unified OpenAPIs of Alibaba Cloud are provided.
Service API: APIs compatible with Docker Swarm are provided.