Integration with HBR service is supported since version 1.0.39.
CSG integrates with HBR service to provide file share data backup and restoration. You can follow the link to HBR cloud console, and choose which file share and sub directories to enable backup.
On the instance page of CSG cloud console, click Backup, and a window is popped up to confirm to enable backup on this gateway.

Click OK to continue.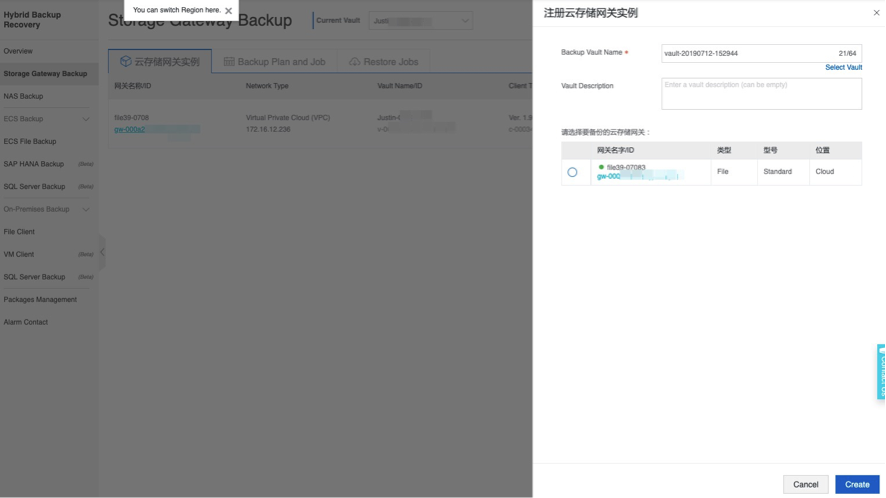 For more instructions on how to backup gateway share, refer to HBR documentation: Back up CSG .