If you no longer need a volume, you can delete it.
Click Delete in the Actions column to delete a volume, as shown in the following figures: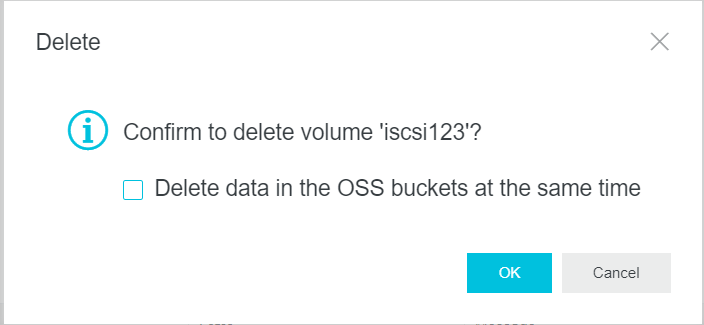 Click OK to delete the volume.
Note: This operation only deletes a volume. Data in the volume synchronized to Alibaba Cloud will not be deleted.