You can add Alibaba Cloud resources that uses OSS buckets for storage. Each resource has only one OSS bucket. The names of the resources added to the same gateway must be unique.
You can associate multiple cloud resources with a file gateway.
Note:
By default, data written by a client to a gateway is uploaded to the OSS bucket associated with the gateway in real time. You can also specify a delay for the upload operation. The maximum delay is 120 seconds.
Prerequisite
• Register an Alibaba Cloud account and log on to the Alibaba Cloud International site.
• Navigate to the User Management page to create an AccessKey pair.
• For more information about activating Object Storage Service (OSS), seeSign up for OSS.
• For more information about creating OSS buckets, see Create a bucket. When you create a bucket, you must select a region and specify the ACL rules, as shown in the following figure: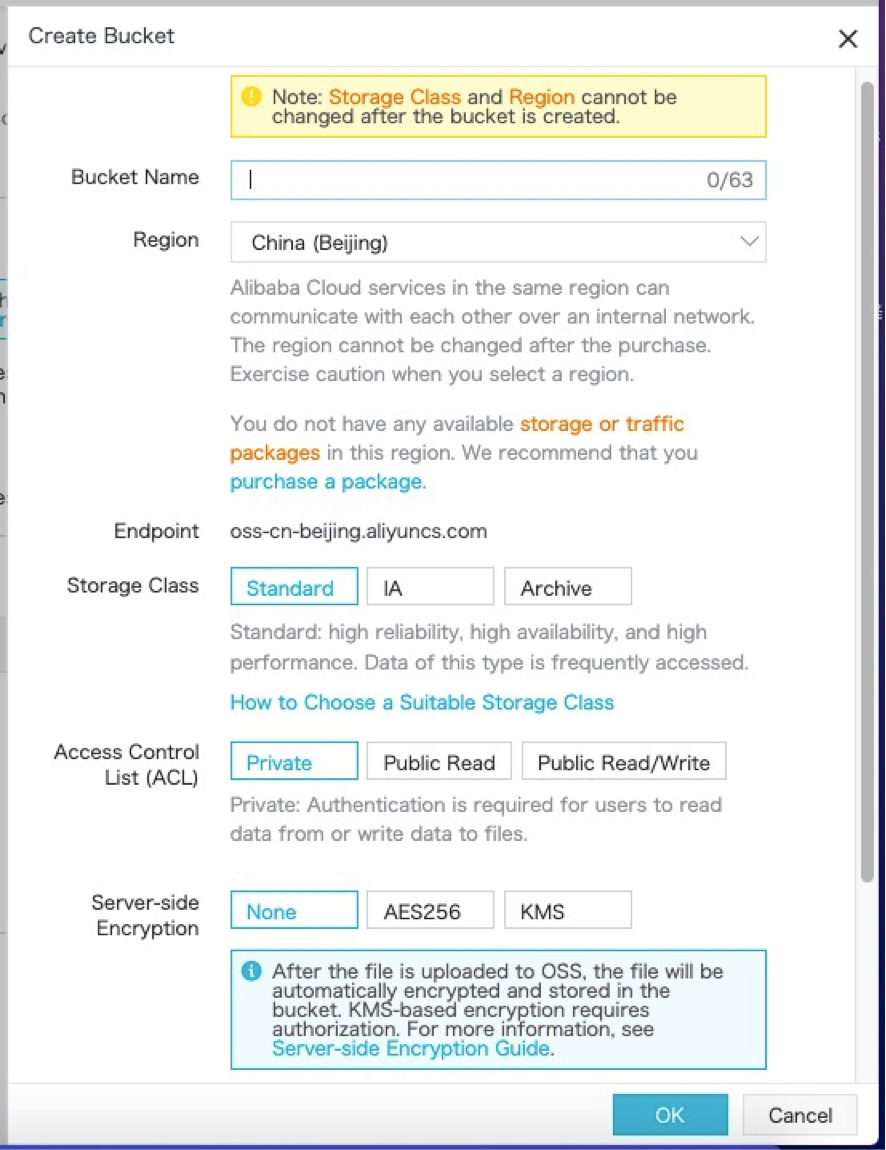 For more information about obtaining the endpoint of an OSS bucket, see Regions and endpoints.
Associate a cloud resource with the gateway
1.Log on to the gateway console.
2.In the left-side navigation pane, click Cloud Resources.
3.Click Bind in the upper-right corner and the following dialog box appears: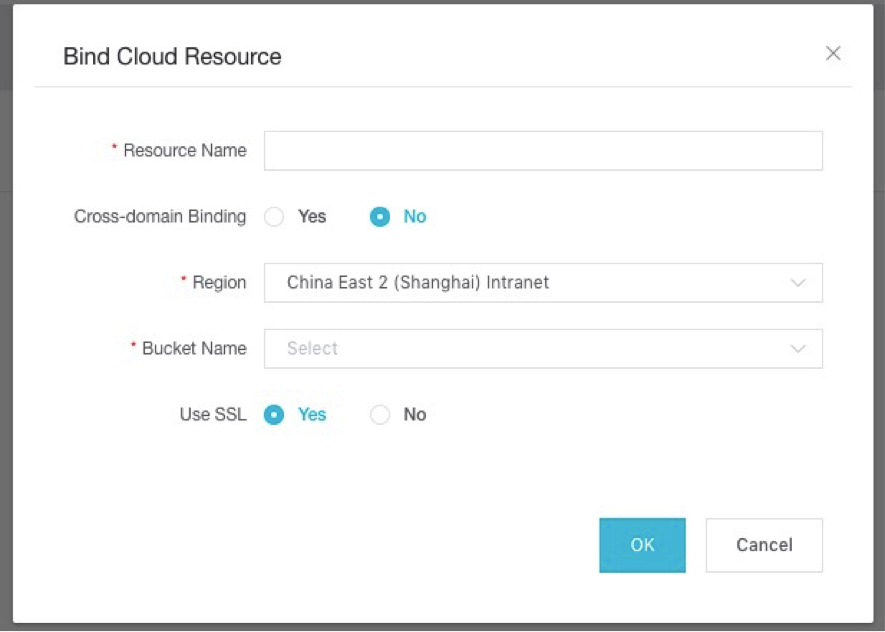 Note: You can set the Cross-domain Binding parameter to Yes to associate the gateway with resources across regions.
4.Specify a name for the cloud resource, select the region and OSS bucket, and click OK to add the resource, as shown in the following figure:

Remove a cloud resource
If you no longer need a cloud resource, you can remove it.( Note: Before you remove a cloud resource, make sure the resource is not being used by any shares.)
In the left-side navigation pane, choose Cloud Resources →Unbind → OK to remove the cloud resource. After the resource is removed, it is no longer displayed on the Cloud Resources page. Do not remove cloud resources that are in use.

Resource bandwidth test
After you add a cloud resource, you can run a speed test to test the bandwidth for uploading data to the resource and downloading data from the resource. To run the test, click "Speed Test" in the Actions column on the Cloud Resources page. In the dialog box that appears, click Speed Test, as shown in the following figure: