Cloud storage gateways can be deployed on-premises or on Alibaba Cloud. This topic describes how to create and configure block gateways on Alibaba Cloud. Block gateways deployed on Alibaba Cloud can be connected with Alibaba Cloud instances that support iSCSI.
1、Log on to the Alibaba Cloud CSG console and create a gateway cluster, as shown in the following figures: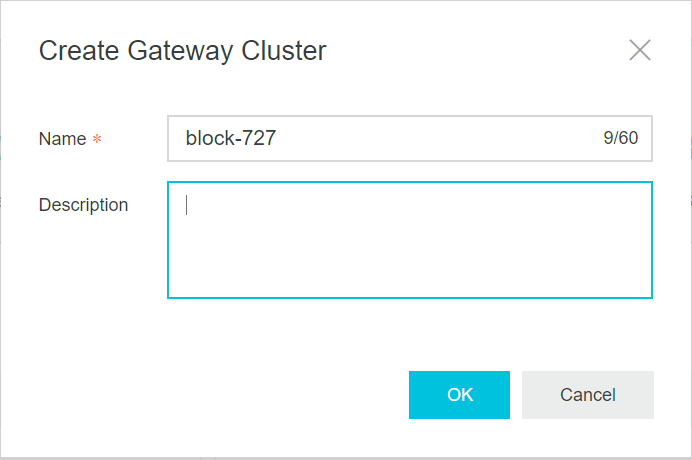 2、Click the cluster that you have created to go to the Gateway Clusters page, and then click Create in the upper-right corner to create a gateway, as shown in the following figure:

In the dialog box that appears, enter a gateway name and click Next, as shown in the following figure: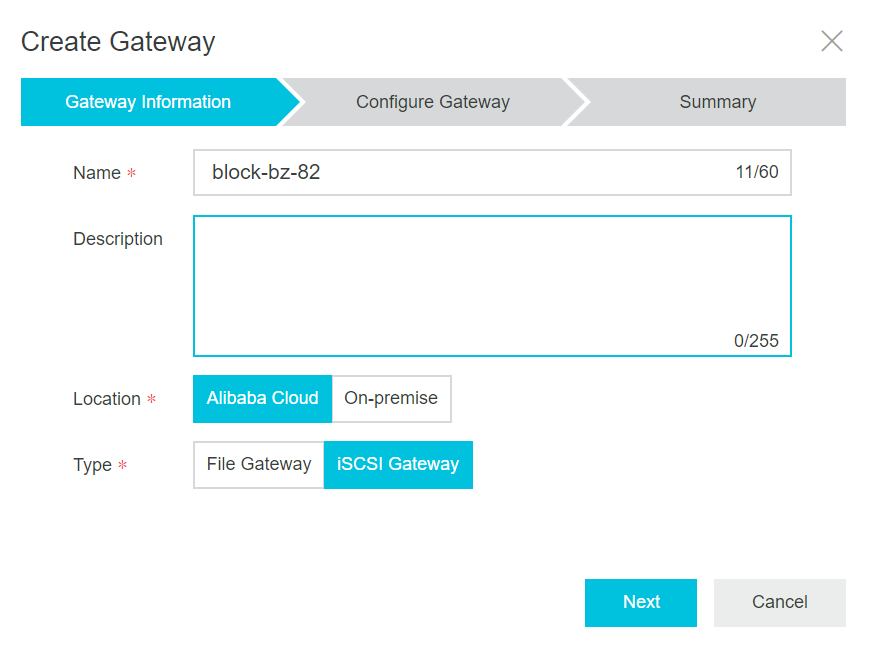 Select a model for the gateway. Models include Basic, Standard, and Enhanced. Select a VPC network and VSwitch for the initiator.(If you need to use the Performance model, submit a ticket.)In the following example, the Standard model is selected: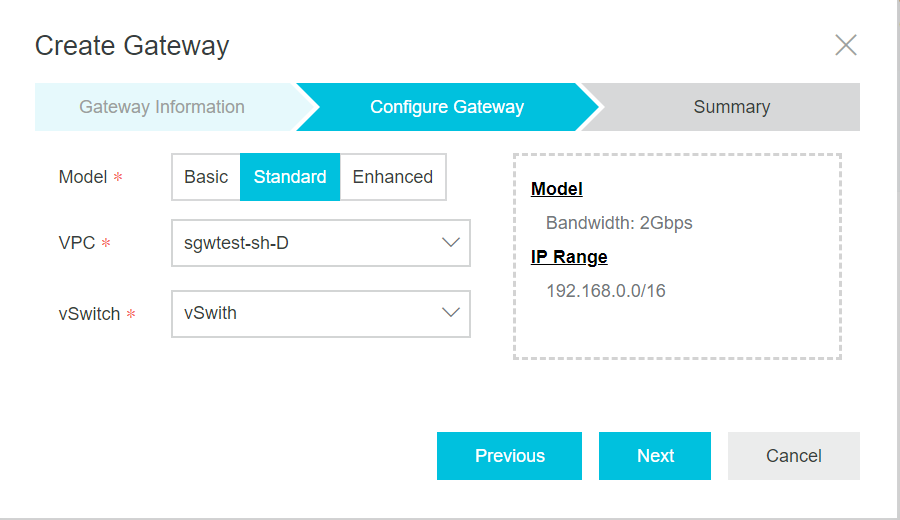 Click Next to view the configuration details on the Summary page.
Click OK to go to the checkout page. Confirm the order and settle the payment.After you settle the payment, it takes five to ten minutes for the system to create and deploy the gateway. The status of the gateway changes as follows: Initialized > Starting > Running. When the gateway is in the Running state, it is active. The version of the gateway is displayed on the Details page, as shown in the following figure:

7、After the gateway is created, you can start, stop, and delete the gateway, upgrade the gateway to another version, edit the gateway name and description, renew the subscription, and upload a support bundle (log data).

How to log on to the gateway console
1、After you create a gateway, you can click Go to Console on the Details page to log on to the gateway console.

2、After you click Go to Console, you are redirected to the gateway console. If your browser is enabled with the pop-up blocker, click the pop-up blocker icon to allow the pop-up window. For more information, see FAQ.