You can download the Billing Statement for the most recent three months from the Account Overview page.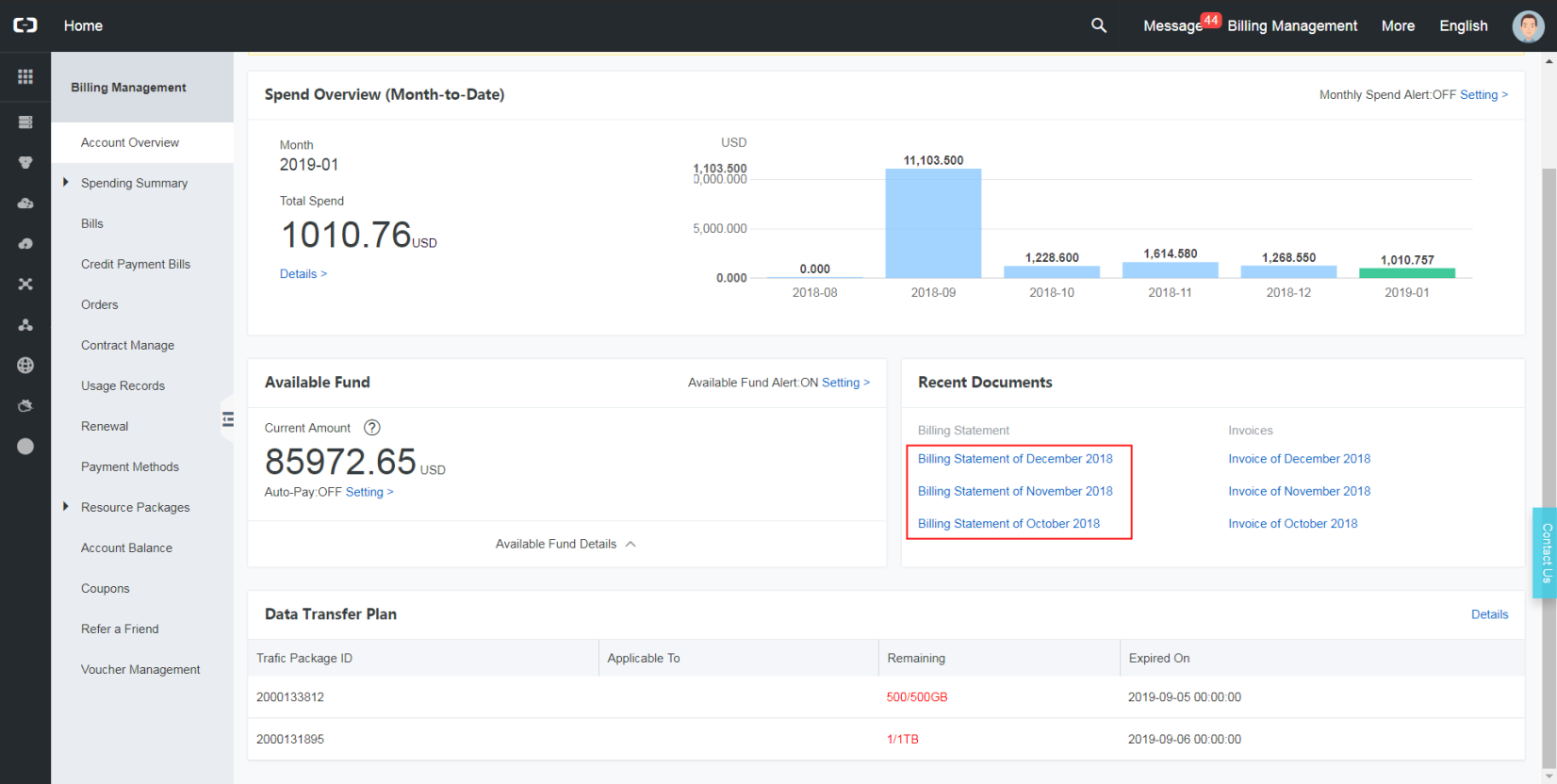 The file is typically large and will take a few moments to generate it. Click it after a few seconds and you will receive the Billing Statement file.
Additionally, you can go to Spending Summary as shown below. This account has consumed USD 3.39 for the current month.
You can select any month of the most recent twelve months to review how much you have spent in a specific month, as shown below.
On this page, you can see the total spending for a specific month along with the spending breakdown by billing method and by product.