If your Pay-As-You-Go bill on-time payment is not successful, your account status will become overdue.
If this situation occurs, you may still use your existing services and instances for 15 days ("Limited Use Period"). However, you will not be allowed to purchase any new services, or process any auto-renew tasks. After the Limited Use Period expires, all of your services and instances will be suspended ("Suspension"). If your account remains overdue 15 days starting from the Suspension, all of your services and instances will be released.
Please process your Pay-As-You-Go payments on a timely basis to avoid any of your services or instances being suspended or released.
Beginning from the homepage:
Step 1. Click the Pay Now button to go to Billing Management -> Bills -> Unpaid.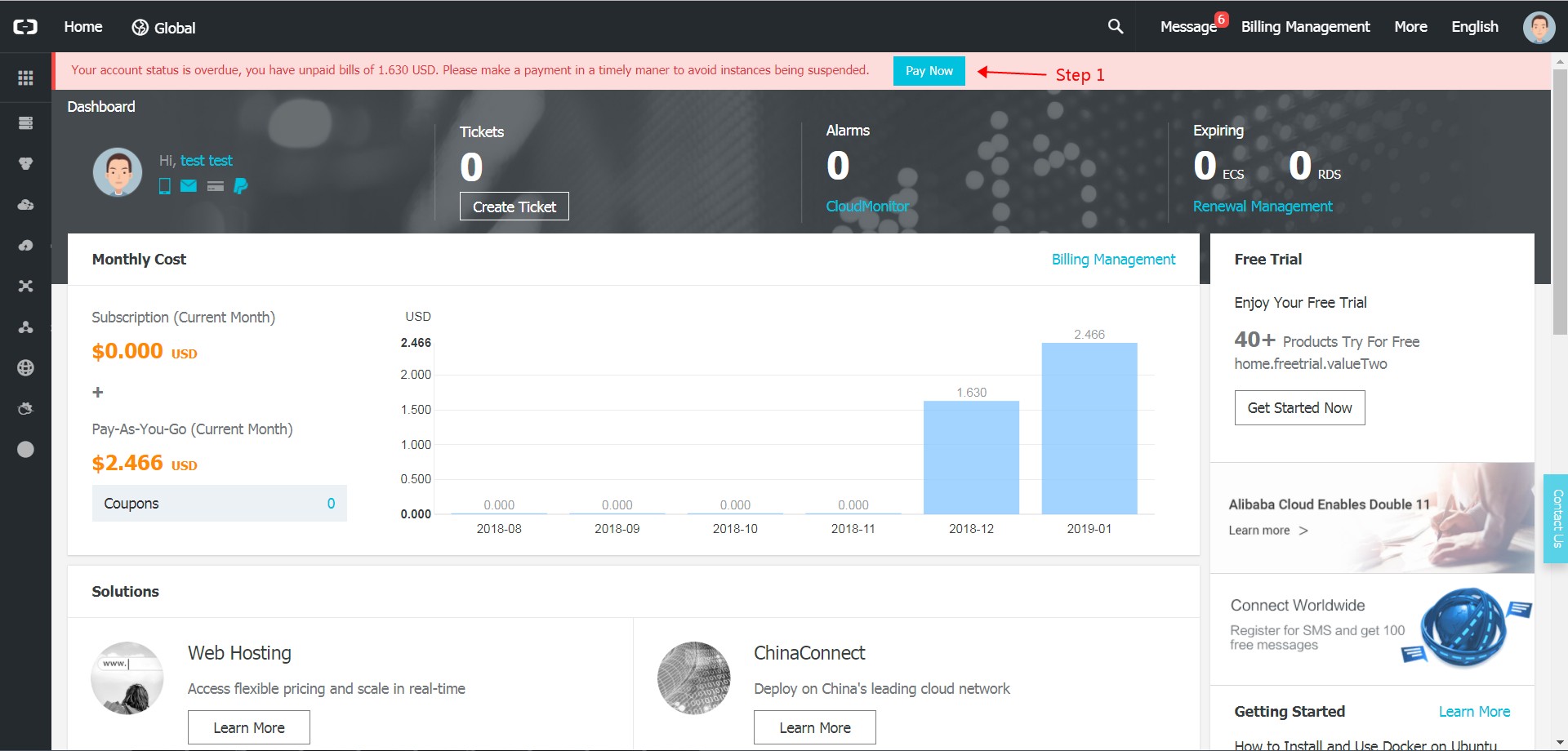 Step 2. In this scenario, you can see that you have an unpaid Pay-As-You-Go bill. Click the Make a Payment button.
Step 3. Review the billing detail and click the Pay button.
Step 4. Select a payment method and then click the Pay button.
Step 5. The payment is now being processed. Please wait a few moments and then refresh the page. When the payment is successful, the unpaid bill will not appear again.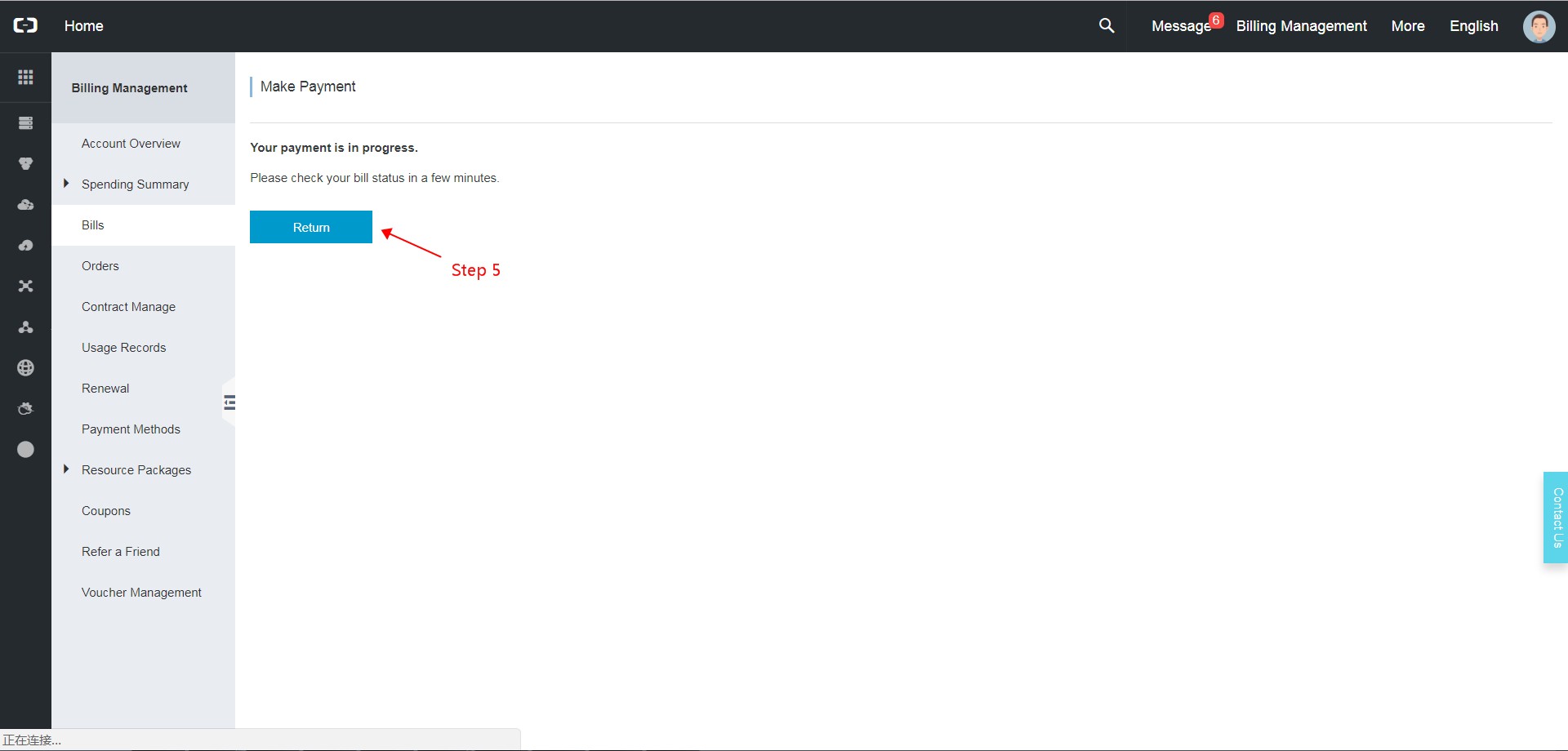 Note:
Up to 95% of bank card failures are the result of the issuing bank declining payment. Please contact the bank that issued your bank card or your PayPal account support team for details and solutions if your Pay-As-You-Go charge fails. If you still have questions, please open a ticket.