You can send commands to a container in the Elastic Container Instance (ECI) console.
View all container groups in a region
Log on to the ECI console to view all the container groups that you have created in the selected region.
Send commands to a container
Select a container group by clicking the corresponding check box. The detailed information about the container group appears on the lower part of the page. Click Terminal.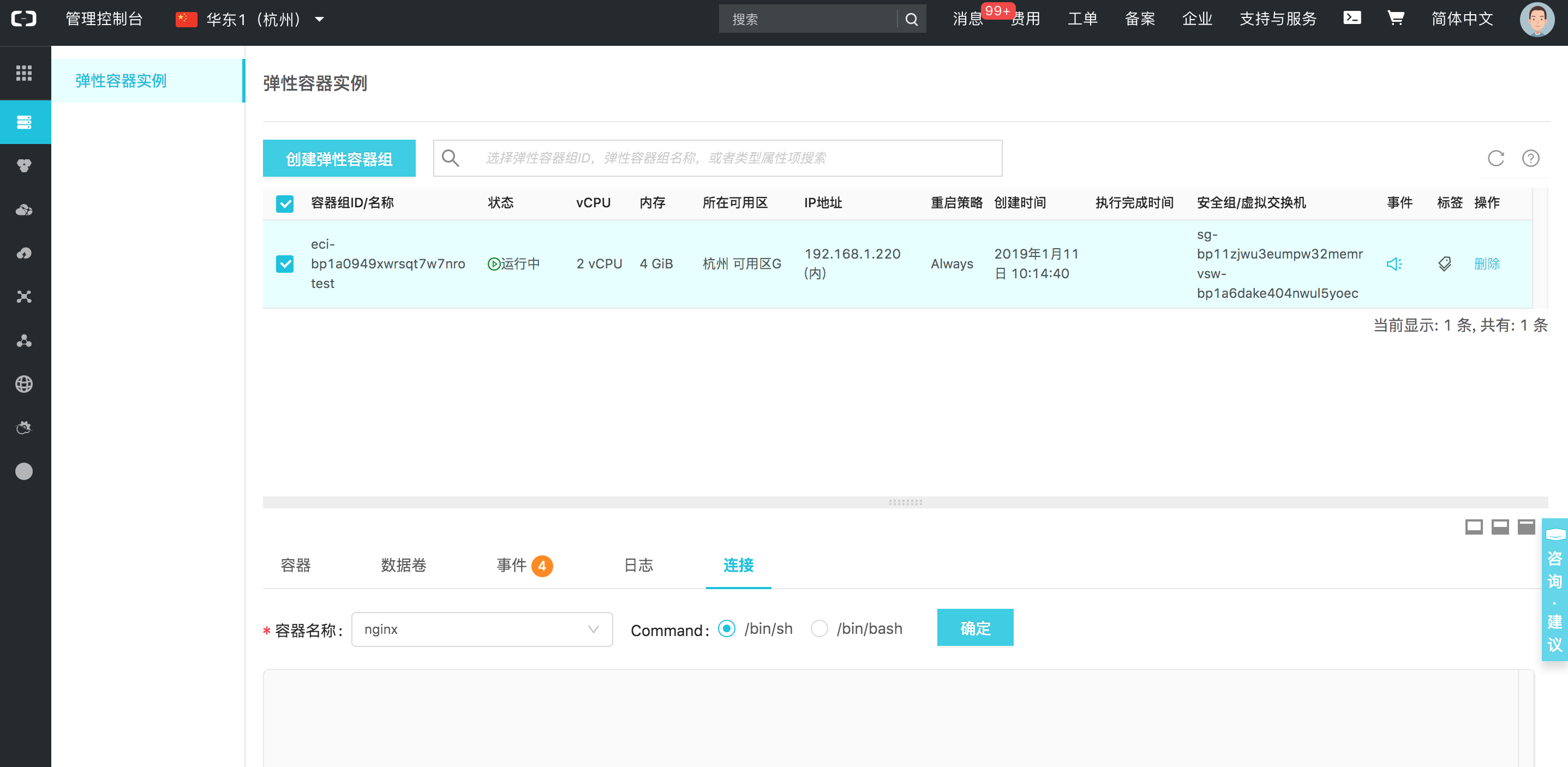 Select a container from the Container Name drop-down list. Select either /bin/sh or /bin/bash for Command. ClickOK. Use the terminal as you would use a normal one. The following figure shows the result of running the date command.