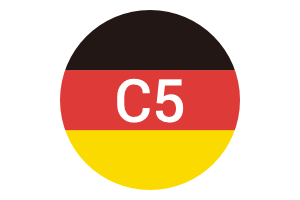 Alibaba Cloud's commitment to applying the highest levels of compliance in controls and security is shown by meeting the C5 standard that serves not only as a benchmark for the German market, but also increasingly as a benchmark for institutions across Europe. With the attestation, customers in German states can leverage the work performed to comply with stringent local requirements and operate secure workloads using Alibaba Cloud services.

C5 is intended primarily for professional cloud service providers, their auditors and customers of the cloud service providers. It has 17 distinct control requirements that the cloud providers either have to comply with or meet defined minimum standards. It is a required assessment for working with the public sector in Germany and is being increasingly adopted by the private sector. The philosophy behind C5 is to unify the currently fragmented certification of cloud provisions.

Alibaba Cloud C5 Report is available to Alibaba Cloud customers in Alibaba Cloud Compliance Repository.