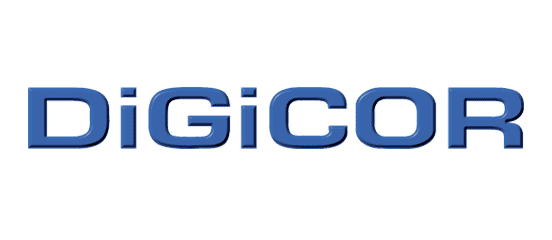 Technology
Asia Pacific
Partner
"DiGiCOR is pleased to be partnering with Alibaba Cloud to help clients scale as their business grows. Through our partnership, we can identify key areas organisations can save through a comprehensive assessment service and then implement the right cloud infrastructure, networking and security solutions to support their IT requirements."
- Richard Huang, CEO Digicor
About
DiGiCOR
DiGiCOR is an ISO accredited multi-national company established in 1997. Since then, the company continues to be a reliable IT advisor, helping their clients meet business objectives. DiGiCOR provides fit-for-purpose ICT infrastructure solutions from mainstream servers and storage to advance AI, and supercomputing for various enterprises and industries around the world. By offering (competitive and highly flexible) solutions, tailor-made solutions for each business, and fit-for-purpose- infrastructure specially designed for each business need, they can fast delivery and speedy IT installations.
The Challenge
Organisations and industries across the growth have trouble keeping up with the latest trends in digitalization and often don't know what tech solution or cloud solution is right for them. In addition, IT costs can increase if the organization doesn't have the necessary IT and digitization background. DiGiCOR can help with not only these problems but also ensures high speedy digitalization installation that will cater to daily business requirements, secure company data, and integrate the right solutions no matter the business application.
Why Alibaba Cloud
By partnering with Alibaba Cloud DiGiCOR has extensive geographical coverage, solutions and presence across the Asia Pacific region which can help businesses expand into broader markets. A clear TCO & ROI advantage for clients who may be suffering bill shock from existing suppliers. And most important, customer service from local Alibaba Cloud ANZ team has been excellent for both sales and technical solution architects.
Solutions
DigiCOR currently uses two essential services from Alibaba Cloud: Elastic Compute Service (ECS) Object Storage Service (OSS), Both Alibaba cloud solutions are deployed with great speed for conducting multiple transactions and reliable, fast global network to deliver content (images, videos) to customers.
Looking Forward
DigiCOR are in the process of a website relaunch with new features creating a better user experience. DigiCOR will also be developing a platform that enables all our customers to be more involved and configure their own solutions which will improve customer experience and flexibility.
Their future plan includes leveraging Alibaba Cloud as our e-commerce platform which will utilise a number of other features.
Featured
Products
An online computing service that offers elastic and secure virtual cloud servers to cater all your cloud hosting needs.
An on-demand database hosting service for MySQL with automated monitoring, backup and disaster recovery capabilities
An encrypted and secure cloud storage service which stores, processes and accesses massive amounts of data from anywhere in the world
Snapshot
DiGiCOR and Alibaba Cloud partner to bring state of the art IT service to companies looking for a digital advantage.
Product/Solution Used
See all products