New Retail
Ecommerce
Healthcare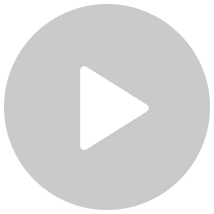 "Chemist Warehouse has been able to grow its digital presence in China with the support of Alibaba Cloud. We appreciate their responsive support and local engagement which enables us to deliver on our China initiative in record time."
– Ki Bae, Web Development Manager
About Chemist Warehouse
As Australia's largest pharmacy retailer, Chemist Warehouse continues to be at the forefront of internet pharmacy in Australia. Employing over 8000 staff members, Chemist Warehouse not only wants to make sure Australians have access to the best healthcare products but have recently looked beyond their borders to Asia. In addition to a retail pharmacy, Chemist Warehouse is a 'Quality Care Pharmacy Practice' accredited for internet and distance dispensing allowing anyone anywhere to have access to premium healthcare products, and prescription drugs.
The business presents great savings to customers on a huge range of products that are all approved for sale in Australia by the relevant authorities. Chemist Warehouse's objective is to enhance customers healthcare outcome via the most effective and efficient means, resulting in great savings.
IT & Business Challenges
While the China market offers enormous benefits for Chemist Warehouse, the company had challenges finding reliable Infrastructure as a Service (
IaaS
) providers to help them to build an
e-commerce
website in China and help streamline operations in the region.
Expanding a business overseas can be a daunting prospect for even large organisations. Since partnering with the broader Alibaba Group ecosystem for its expansion to Asia, in 2017 Chemist Warehouse marked its second successive year as the top-ranking overseas vendor of the Alibaba 11.11 Global Shopping Festival. Beating its records from last year's sales; the company sold more than $25 million in stock in just 24 hours.
Why Alibaba Cloud
For Chemist Warehouse partnering with Alibaba Cloud became a natural fit. As a tier-one public cloud provider that has an exceptional data centre and network coverage in both China and Australia, Alibaba Cloud offered Chemist Warehouse the reach and ease of a unified platform to connect Australia with China.
By connecting to the Hong Kong data centre, the company has the proximity to China to solve latency issues while they continue the process of obtaining their ICP (Internet Content Provider) license to host a website within China legally. By utilizing Alibaba Cloud's Content Distribution Network (
CDN
), Web Application Firewall (WAF) and web hosting solutions, Chemist Warehouse's deployment was secure and cost-effective. Plus, their migration to the new China domain was smooth.
Next Steps
Once Chemist Warehouse's ICP license is secure, the business will move the CDN, WAF and hosting deployments to a region within China ensuring that local traffic is served locally.
Further to this migration, Chemist Warehouse will continue exploring Alibaba Cloud's platform for workloads that extend beyond just their China facing
e-commerce
website, such as Alibaba Cloud's
ImageSearch
capabilities helping to provide more features to better engage with consumers around the world.
Snapshot
Alibaba Cloud is pleased to be supporting such an amazing Australian brand as Chemist Warehouse with their technology needs. We are helping them support customers securely and with a high level of performance
Product/Solution Used
See all products