Technology
Philippines
SME/Startup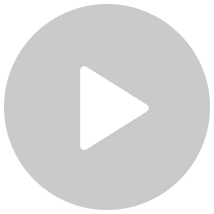 "The technology stack that we got from Alibaba Cloud is what we need, and we can expand it more when the requirements are there. It is about seamless integration and a local support team that we can easily call upon when needed."
Aureo Castillo
Managing Director, Workcentric
About Workcentric
Workcentric
is a local software consultancy firm with over 20 years of expertise, providing advanced technology and services to government agencies and private enterprises in the Philippines. They specialize in financial and operations performance management (FOPM), data warehousing, data integration, business analytics, and process automations.
Challenge
Workcentric developed a budget planning and management app mainly managed on-premise. In the previous setup, they experienced the following pain points, which drove them to look for an agile, efficient, and innovative alternative. Workcentric encountered many challenges:
•
Difficulty scaling the workloads up and down when needed
•
Higher IT cost to manage and maintain the on-premise system
•
Disorganization when mitigating security threats
One of the main goals is to migrate these workloads to the cloud and keep the cost manageable with a pay-as-you-go model. Workcentric needed a provider with a good breadth of services, including a comprehensive portfolio of security solutions to comply with security and compliance regulations.
Why Alibaba Cloud
Workcentric reached out to Alibaba Cloud through its distributor, VSTECS. Alibaba Cloud and VSTECS worked proactively with Workcentric's Team to come up with a well-architected framework to address requirements and challenges as they transitioned from on-premise to the cloud.
With Alibaba Cloud's local data center and presence in the Philippines, it was an easy choice for Workcentric to integrate Alibaba Cloud solutions, especially when compared to other cloud providers. Workcentric took advantage of lower latencies, hosting workloads in the Philippines data center and swift service (courtesy of VSTECS).
Workcentric adopted a mixture of Alibaba Cloud security products, allowing more room for intelligent detection and protection systems.
Alibaba Cloud helped Workcentric comply with local laws and regulations seamlessly and efficiently.
Looking Forward
Workcentric (in partnership with Alibaba Cloud and VSTECS) will continue to expand the capacity and capability of its system, including adding automation functions, aiming to further its cloud adoption in-house and for its clientele.
Snapshot
Workcentric leverages Alibaba Cloud's ECS, ALB, OSS, ApsaraDB RDS for MySQL, Security Center, and Web Application Firewall solution to improve the efficiency of its system while staying compliant.
Product/Solution Used
View More Solutions