Technology
Japan
Enterprise/Public Sector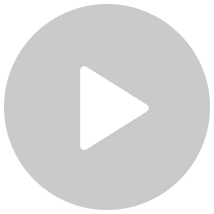 "The biggest deciding factor was recognition accuracy - the Vision AI Platform recognized license plates for mosaic processing with more than 90% accuracy from the very beginning of the validation process.
After further detailed tuning, the system was able to automatically perform recognition and mosaic processing with an accuracy of over 95% at the time of introduction."
– Mr. Chiaki Uchiyama, Section Leader, Frima Marketing Section, Frima Division, IDOM Co.
About IDOM
IDOM Inc.
(Chiyoda-ku, Tokyo) operates a used car sales and purchase business that handles one of the largest scale vehicle distribution data in Japan, and has recently opened super-sized stores with enhanced maintenance, sheet metal, and after-sales services. In addition to responding to the needs of the new era in the CaaS domain, such as
NOREL
(a fixed-price, self-transferable, self-service car rental service) and
Gulliver Frima
(a platform for the private sale of used cars), the company has also entered the African distribution market as an initiative to contribute to the achievement of the SDGs through its business activities.
Challenge
The platform allows users to freely upload photos of vehicles they plan to sell, but the license plates, backgrounds, and other sensitive information within these photos must be protected with the utmost care since some personal information can lead to the identification of individual sellers.
Limitations of Self-Service
Due to the nature of the service, the user base is diverse (including men and women of all ages), and each user has varying degrees of IT literacy. Many users have difficulty processing images by themselves.
For this reason, the company provided a function that allowed users to apply mosaic processing to their exhibit images in their browsers. However, there were still many human errors, such as not being able to (successfully) apply the mosaic or forgetting to do so.
Increased Working Hours Due to Manual Checks and Rework
As an operator responsible for the users, we could not overlook such a situation. At first, staff members visually checked all the images on display one by one and corrected everything individually if users failed or forgot to apply mosaic processing. As a result, working hours increased enormously, putting pressure on operations.
Why Alibaba Cloud
Highly Accurate Image Recognition Technology
When selecting a solution prior to implementation, we had set a threshold for recognition accuracy that we thought was a little high.
"When I saw the accuracy exceeded the recognition accuracy threshold from the beginning of the implementation verification, I felt that the solution we introduced this time was a good one."
– Mr. Uchiyama
Face-to-Face Support
We understood that Alibaba Cloud is a cloud service, so we were concerned about whether or not they would be able to handle the detailed tuning part. However, Alibaba Cloud was very helpful in responding to our smallest problems in the pre-implementation work. We feel Alibaba Cloud has a very high degree of flexibility in dealing with individual cases.
"Also, the information security part and the contracting were smoothly implemented without any particular problems."
– Mr. Uchiyama
Architecture
Cutting-Edge AI Technology Automates Image Processing
The outline, background, and license plate of a vehicle are automatically recognized and blurred by implementing the
Vehicle Privacy Protection
solution developed based on the
Vision AI Platform's
image recognition AI. A series of image processing processes were successfully automated.
• Compatible with Japanese Domestic License Plates
More Than a 90% Reduction in Working Hours
Initially, a total of approximately 20 hours per day were consumed for manual checking and reprocessing, but after the introduction of the system, most of the processes were automated. Only those that could not be processed by AI were targeted, reducing the total work time to approximately 1.5 hours per day. This is a reduction of more than 90% compared to the previous process.
Over 95% Recognition Accuracy Achieved
Although 90% recognition accuracy was already achieved at the time of verification, additional tuning and training were conducted. It achieved a final accuracy rate of more than 95% after conducting additional tuning and training.
The Vision AI Platform
provides a variety of pre-trained AI functions, such as image recognition, image classification, and character recognition, based on the results of artificial intelligence research at the DAMO Academy, Alibaba Group's advanced technology laboratory. The platform makes maximum use of these functions to achieve highly accurate vehicle image recognition.
Alibaba Cloud
Container Service for Kubernetes (ACK)
is used to ensure the portability and reproducibility of containers.
Elastic GPU Service (EGS)
with the latest GPUs is used to significantly improve processing performance.
Although the system tends to be complex,
LogService
enables automatic log collection and analysis from each container, making it a stable system that is easy to maintain and operate.
Looking Forward
We are interested in the further use of image recognition AI to determine vehicle damage.
Snapshot
Alibaba Cloud's cutting-edge image recognition AI helps automate vehicle image privacy protection for IDOM Inc.
Product/Solution Used
See all products