Retail
Asia Pacific
Enterprise/Public Sector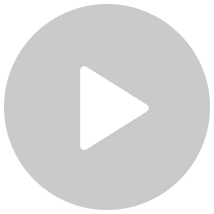 "Since from the beginning of this year, Casio has cooperated with Alibaba Cloud to accelerate the speed of deployment of omnichannel data mid-end. In the progress of enterprise digital transformation, Alibaba Cloud helped Casio with in-depth data analysis, and improved our operation capabilities. With the joint efforts of Casio and Alibaba Cloud, our digital and intelligent transformation has achieved new results, and it also provided a solid foundation for winning Double 11 and achieving new milestones."
Atsushi Watanabe
Vice President of Business Planning & Customer Support Division, Casio (China) Co., LTD.
About Casio
Casio is one of the top three well-known watch brands in Japan. Its versatile G-SHOCK brand has been popular for many years. The energetic, young, fashionable, and multifunctional brand image represented by Casio has been deeply rooted in the hearts of young people. Combining high-end and cutting-edge technology with new design, Casio wrist timepieces have continuously embedded unparalleled quality and standards into the development of its products.
Challenge
In the past, Casio's understanding about its customers is solely based on experience, making marketing strategy by analyzing customers' social attributes.
This method is no longer applicable since no matter customer behavior or the trend in society, everything is changing fast nowadays. Casio needed a data-driven method to identify the most efficient marketing strategy.
Why Alibaba Cloud
One of the reasons why Casio chose to work with Alibaba Cloud is because of our solid foundation in cloud computing and AI technology.
In order to understand its customers more precisely, Casio cooperated with Alibaba Cloud to build an omnichannel data mid-end. After adopting data mid-end, Casio was able to analyze its customers comprehensively from multiple perspectives. Casio found that customers can be categorized into different layers, and their behavior and preferences are varied under different circumstances and business scenarios.
Alibaba Cloud data mid-end is more versatile, dynamic, and real-time, which enabled Casio to operate its membership assets in a more agile manner.
Architecture
With the help of Dataphin, one of the core products of
Alibaba Cloud data mid-end
, Casio has completed the overall construction of its own online consumer assets, achieved the digital transformation of all business scenarios, and comprehensively integrated and unified the system of data indicators including transaction and after-sales.
Moreover, regarding to inventory turnover, one of the most crucial index of channel sales,
Dataphin
can also fully integrate the bar code, characteristic attribute, warehouse and other data of products on the foundation of data, and complete the data system construction and standard unification of commercial assets. During the Double 11 festival, Dataphin helped Casio to predict sales based on the AIPL population, improve the efficiency of inventory turnover, and reduce inventory pressure.
Previously, the labels of fans in Casio online store were very complicated. With the help of Alibaba Cloud data mid-end, Casio found the right target customer for products.
Casio achieved 1.7 million views during the Double 11 Cloud Conference live broadcast, 3.17 million store visits and 2.97 million transactions were conducted.
Looking Forward
Casio will continuously cooperate with Alibaba Cloud and keep upholding a customer-centric strategy, advancing in the new business trend that is driven by consumption, and expand its business in large scale. Finally, Casio will cooperate with Alibaba Cloud more closely to deliver high-quality products to customers and create a better future through our collaboration.
Featured
Products
As a unified PaaS platform for intelligent data creation and management at Exabyte Scale, Dataphin applies Alibaba Group's unique and proven OneData, OneID & OneService technologies to help enterprises thrive in the new era of data intelligence
Snapshot
Casio cooperated with Alibaba Cloud strategically in enterprise digital transformation.
Product/Solution Used
Product/Solution Used