Education
Hong Kong (China)
SME/Startup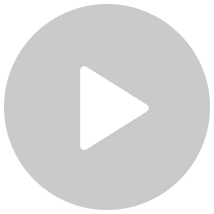 "Enhance teaching and learning with technology for children with Special Education Needs."
Victor Wong
Founder of Bridge AI
About Bridge A.I.
Bridge AI connects students, parents, teachers, and therapists to improve the teaching and learning experience with technology and reduce education costs.
We create an ecosystem to support the Special Education Needs (SEN) community through our AI system to provide accessible and affordable therapy to children with SEN while training teachers and parents to become Chartered Special Needs Tutors (CSNT). On top of that, we have developed a matching platform called Kinnectus that provides booking services for SEN families.
In order to benefit more children with SEN in the community, Bridge AI has expanded its services from a central base to local and international NGOs, mainstream and special schools, medical groups, and hospitals.
Challenges
Bridge AI collects a lot of data for every therapy session, which includes videos of the therapy session, students' performance on each training task, and vital physiological and environmental data for emotion recognition and prediction. These data create a lot of traffic and take up a lot of storage on the cloud. All data analytics are conducted in real-time, and any delayed feedback may affect the training progress.
Why Alibaba Cloud
Bridge AI won the Alibaba Cloud's Jumpstarter Ideapop! Championship in 2021. Since then, Bridge AI learned more about the services provided by Alibaba. A key account manager was assigned to Bridge AI to provide constant support, which allowed smoother data transfers.
Alibaba Cloud provides flexible services, which can separate data into different tiers. This allows quick data analysis and efficient access to everyday data, and backup data can be stored safely and allow later access for reviewing and training purposes. This decreases the costs significantly and allows us to allocate more funds toward enhancing the system and providing training to more people ready to work in the SEN community.
Architecture
Our AI system provides trainers with different devices, including a tablet to monitor students' performance data, a tablet to video record the session, a wristband to collect physiological data for emotion analysis, and an environmental sensor to collect data (such as temperature and Co2 levels).
All data will transmit to the cloud via
fog-nodes
and
edge-gateway
, which allows real-time analytic and contextual recommendations in fog. A platform layer collects and curates SEN educational big data, and an application layer delivers dynamically recommended educational content to individual students and trainers in different settings (such as schools, NGOs, and hospitals). As a result, a local server is needed for data collection and storage in each service location.
Key Results
87% of students demonstrated learning progression after using our technology-enhanced AI system.
Bridge AI provides services to local and international NGOs, mainstream and special schools, medical groups, and hospitals all over Hong Kong. This also allows a wider range of children with SEN from different sectors to benefit from the technology and receive quality therapy in their local community.
Bridge AI is excited to collaborate with an NGO in Singapore in 2023. Teachers from this NGO will implement our emotion analytic system in their classrooms to monitor children's emotions and receive real-time teacher alerts to adjust their teaching strategies and classroom setup promptly to maximize students' learning progress.
Looking Forward
Bridge AI aims to use technology to create an ecosystem for the SEN community. New technologies (such as smart sleeves for real-time emotion alteration and EEG headset research to track students' attention levels) are in progress to integrate and enhance our learning system and maximize teachers' proficiency and effectiveness in training children with SEN.
All these new technologies need substantial cloud capacity to allow quick analysis and real-time feedback. As a result, we are looking forward to continuing our reliable and efficient cloud services with Alibaba Cloud.
Featured Products
Alibaba Cloud networking services provide you a highly stable, low latency, and high-speed network with flexible hybrid cloud connections. Our networking services deliver secure and reliable communication to and from IDCs in 29 regions globally. With more than 88 areas deployed globally, Alibaba Cloud's large node network gives you access to close by nodes shortening geographic distances.
An all-in-one service that provides elastic, stable, and widely distributed computing, network, and storage resources to help you deploy businesses on the edge nodes of Internet Service Providers (ISPs), reducing computing latency and costs
Snapshot
By utilizing Alibaba Cloud's reliable and efficient cloud services, Bridge AI is able to provide an eco-system that provides matching services between people with special education needs and therapists through their AI system, enabling children to receive affordable therapy.
Product/Solution Used
View More Solutions