>
Homepage

>

How to Digitally Transform Your Sporting Venue
How to Digitally Transform Your Sporting Venue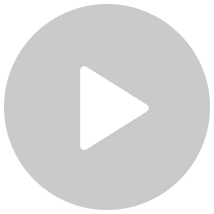 How to Digitally Transform Your Sporting Venue
Sport, by its very nature, is a highly competitive pursuit where fans want to be at the center of the action. At Alibaba Cloud, our Events Simulation Service (ESS) solution can help event organizers sprint ahead of the competition, optimizing your venue operation layout and providing medias, spectators with the best engagement experience.
ESS provides a remote and immersive cloud-based simulated environment to optimize every stage of your sporting fixture. It eliminates the need for physical venue surveys and rehearsals when your team is planning an event from different countries. During an event, you can make operational adjustments in real time using ESS, preventing and reducing various risk factors as an event unfolds, while optimizing the engagement experience for your event stakeholders. ESS also provides you with plenty of data for your post-event analysis.
In this article, we look at how ESS can be used to simulate major events venues, including facility planning, traffic flow, camera positioning, and the logistics of broadcasting these events.
Field of Play
Using ESS, you can plan the layout of your indoor venues, allowing you to optimize the position of various pieces of equipment and facilities– without moving or commissioning a single piece of physical kit.
Using its intuitive interface, you can use ESS to look around the simulated venue and check details such as the placement of display boards, for example. You can optimize the size, placement and angle of such equipment, helping you visualize the best layout for your spectators and competition team.
When it comes to broadcasting your event, you can also simulate and test different layouts; adding, reorienting, and simulating cameras, the placement of camera tracks, and viewing platforms to make sure the best POV is always available.
ESS allows you to visualize your camera set-up from multiple angles and layers of granularity, including a traditional top view of the entire venue, where the field of view for individual cameras across the stadium can be seen.
You can even stand behind different cameras during a simulated piece of sporting action. This allows your camera operators to practice and test their responses to different events within a simulated environment.
Press Conferences
ESS also allows you to optimize the layout of your press conference areas. Using the drag-and-drop interface, you can simulate the placement of the speakers, press, seating, and the camera equipment in different rooms. You can also make these adjustments in real-time, allowing you to maximize the number of audience members during a live event.
Security and Flow Planning
ESS can simulate multiple operation zones of a venue, allowing you to secure the key entry & exit, space and optimize the flow of both people and vehicles around the wider site.
You can maximize the coverage of your security cameras, for example, checking their field of view for different access points across your site. What's more, you can simulate different scenarios, allowing you to minimize any potential bottlenecks and effortlessly react to busy periods or unexpected events.
Outdoor Venue Simulation
Outdoor venues are often more difficult to simulate and test, compared to indoors venues, thanks to their scale and complexity.
This is where cloud-based ESS can help. You can use its 3D modelling capabilities to create panoramic views of an outdoor space, providing you with a real-life look and feel for key areas. As a result, you can capture panoramic pictures and videos using different time phases, check different camera positions, and make the necessary adjustments to perfect your outdoor spaces and coverage.
Winning Events
ESS is a highly versatile and intuitive solution, allowing organizers to optimize their sporting events using simulation to create a powerful digital twin. This negates the time, expense and risk of physical tests and run-throughs, providing a comprehensive digital awareness of a venue to all key stakeholders.
To find out
more about ESS and how you can optimize your sporting events for success, click here.
Featured
Products
Elastic and secure virtual cloud servers to cater all your cloud hosting needs.
Snapshot
Events Simulation Service solution is a highly versatile and intuitive solution, allowing organizers to optimize their sporting events using 3D simulation.
Product/Solution Used
See all products