>
Homepage

>

How Fan Video Hub Solution Cheers on Athletes
How Fan Video Hub Solution Cheers on Athletes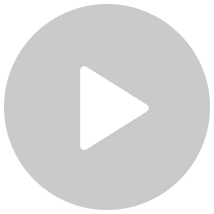 How Fan Video Hub Solution Cheers on Athletes
Every moment counts at in the world of sports - for both the competing athletes and the stadium-based spectators lucky enough to watch the action. But what if you can't physically attend a sporting event? Now, wherever they are in the world, fans can show their support using the power of the internet and the new Alibaba Cloud's
Fan Video Hub
solution.
This cloud-powered content curation solution automatically collects and filters content uploaded to a variety of social network platforms. These videos are then curated, checked, produced, and broadcast to a screen in a sporting stadium or published on the web, creating the biggest possible cheer from the world's sporting fans.
In doing so, this service puts the fans from all over the world at the center of the sporting action, allowing them to cheer on their favorite teams and athletes and see their videos broadcast in world-class venues and on the world wide web.
How It Works
Fans are invited to video themselves recording a message of support to their favorite athlete or teams. They are encouraged to upload their videos to social media using a unique hashtag, which is specified by organizer. During the event, a compilation of the submitted material can then be displayed inside venues and through online channels.
The worldwide Alibaba Cloud infrastructure can provide the required level of inclusivity that such projects demand, allowing anyone to join in, from anywhere in the world, regardless of their language, disability, age or gender.
The cloud-powered content curation solution leverages the latest AI technology from Alibaba Cloud to help seamlessly achieve this and also includes a number of innovative features. It can curate and collect content from multiple social media outlets and filter that content, while deleting inappropriate videos.
We have not only developed a solution allowing us to automatically make a video from that curated content, but have also given it the capability to output that video on a stadium screen or broadcast in on the internet.
Let's look at each stage of Fan Video Hub solution now:
1.
Curation:
When a video with the specified hashtag is identified, it is curated and the system checks the user has provided their consent for the usage of the video.
2.
Filtering:
The video is then filtered and sorted, depending on the type of content – whether that's a video, image or text file. The system also analyzes the uploads and reports any inappropriate content, taking a two-tier approach that includes automated system and manual checks.
3.
Production:
The video is split and fit to a prepared template, making it easy to edit the movie during the next video creation stage. A number of formats are then created for a range of different potential outputs.
4.
Output:
The video is then output to its chosen destination. This could be a stadium screen, using a high quality video, or a smartphone screen, delivered via a website of mobile app.
The cloud-powered content curation solution allows everyone to cheer on their favorite athletes, from anywhere in the world. This project not only brings encouragement to the competitors and energizes venues, but also lets everyone be a part of the world's greatest sporting events. To find out more about our Sports Solutions, please
click here
.
Featured
Products
Elastic and secure virtual cloud servers to cater all your cloud hosting needs.
Conduct large-scale data warehousing with MaxCompute
Snapshot
Cloud-powered Content Curation Solution empowers Fans Video Hub by automatically collecting, filtering, curating and generating video content to deliver an enhanced event experience.
Product/Solution Used
See all products