Course Overview
Alibaba Cloud Apsara Stack is a full-stack cloud solution designed for enterprise-level customers that require a highly capable and flexible hybrid cloud solution. Apsara Stack uses the proprietary Apsara Distributed Operating System developed in-house at Alibaba Cloud, which offers a highly reliable cloud environment to ensure your business continuity. This course aims at hybrid cloud pre-sales and focus on hybrid cloud products, industry sloutions and sales strategy.
It can help you to have a comprehensive understanding of hybrid cloud products, master the main product features, grasp the typical application scenarios and successful stories to promote product sales.
Target Audience
Hybrid cloud pre-sales engineer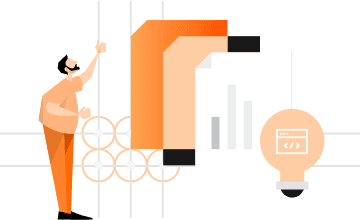 Hybrid cloud solution sales
Partners who are interested in Alibaba Cloud Hybrid Cloud
Hybrid Cloud IT Transformation
| | | | | |
| --- | --- | --- | --- | --- |
| Curriculum Schedule | Learning Benefit | Video Courses | Test | Courseware |
| Lecture 01: Alibaba Cloud Apsara Stack Overview | Know hybrid cloud development trends, master Alibaba hybrid cloud solutions and understand four enterprise-grade features | Start Learning | Start Test | Course Content |
| Lecture 02: Introduction to Alibaba Cloud Apsara Stack Enterprise | Grasp the main products and the best practices in the Alibaba cloud Apsara Stack Enterprise Edition | Start Learning | Start Test | Course Content |
| Lecture 03: Alibaba Cloud Zstack Solution | Know ZStack oreintation and 4S standards, grasp ZStack 4 selling points, master the typical application scenarios and customer stories | Start Learning | Start Test | Course Content |
| Lecture 04: Hybrid Cloud Distributed Storage Product Introduction | Learn the storage market analysis, master the main products of hybrid cloud distributed storage products, and know the typical application scenarios and user cases | Start Learning | Start Test | Course Content |
| Lecture 05: Introduction to Hybrid Cloud Storage Array | Know the product oreintation, and master the hybrid cloud storage array typical scenarios | Start Learning | Start Test | Course Content |
| Lecture 06: Introduction to Hybrid Backup Recovery Service(HBR) | Know the importance of data protection, master the HBR architecture and main features, and know the HBR successful cases | Start Learning | Start Test | Course Content |
Lecturers
Pan Jinjun
Alibaba Cloud Hybrid Cloud Product Marketing Manager
Pan Jinjun is responsible for GTM of Hybrid cloud product and solution. By completing commercial release version of Hybrid Cloud with comprehensive sales tools and sales enablement, improve the sale efficiency.
Bader Barham
Alibaba Cloud Solution Architect
He is one of the youngest and most talented SA in Alibaba Cloud team. Bader has been in UAE since 2014 working on the Digital Transofmation and IT field. He has been working with Alibaba Cloud in Yovlv, the JV of Alibaba Cloud since 4 years ago. He has the experince in Public, Hybrid and Private cloud solutions and offering, have been engaged in multiple leads with different customers, with Government sector and private sector as well.
Li Bin
Alibaba Apsara ZStack Solution Expert
Li Bin is one of technical expert from ZStack Global Solution Center who focusing on solutions in cloud computing fields. He worked as a senior training instructor for a super-large ICT manufacturer in China and has 7 years experience of ICT technology training delivery that more than 200 high-quality trainings in more than 30 countries around the world.
Wei Song
Alibaba Cloud Storage Engineer
Wei Song has been deeply engaged with enterprise storage for many years. He has rich experience of storage projects and is familiar with HCI, SDS and virtualization solutions.
Xu Qiang
Senior Product Manager
Jason Xu is responsible for Alibaba Cloud's portfolio management of hybrid cloud products and solutions. He has 10 years of product management experience especially with technical products and solutions helping deliver clients results with and 20+ years information technology and software industry experience. Jason holds a master degree of computer science and has previously held product management and technical solution roles with IBM and ASTI.
Zhang Lei
Alibaba Cloud Staff Engineer
Lei Zhang is the technical leader of Alibaba Cloud's Hybrid Backup Recovery serivce. He has 10+ year of product development experience in enterprise class virtualization, storage and data protection industry. Beofore Alibaba Cloud, he worked for Microsoft, VMware and EMC.