Overview
The Project AsiaForward Financial Services Industry Enablement Course with Fortinet & KPMG is a 3-lesson course providing the needy knowledge for you to soar above your competitors.
Learn what solutions Alibaba Cloud, KPMG, and Fortinet offer to help you innovate in the FSI industry, and how to turn that into success with the best practices we shared.
Target Audience
Organizations for whom the FSI industry is the key area of their business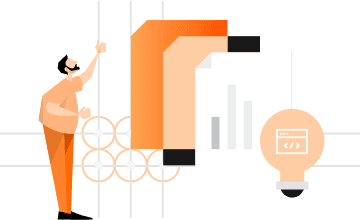 Organizations using financial services to augment or enhance their business
Companies evaluating Alibaba Cloud's financial solutions for their needs
Courses
| | | |
| --- | --- | --- |
| Course List | Introduction | Video Course |
| Cloud Enables Digital Transformation for Financial Services Institutions | Turn your financial services know-how into business success with Alibaba Cloud best practices. | View Course |
| Digital Transformation in the Financial Sector in Asia Pacific - KPMG | IT Governance and Data Governance will be the two crucial pillors for your growth in the digital era. How to better adopt such solutions? This lesson from KPMG will help you find out. | View Course |
| Hong Kong Banking and Insurance Digital Transformation and Industry Trends 2022 - KPMG | What to expect in 2022 for banking and insurance industry in Hong Kong? How will banks and insurers evolve in the coming 10 years? This lesson from KPMG will help you find out. | View Course |
| Secure The New Digital Finance Experience In Cloud - Fortinet | While cloud is accelerating organization's transformation, there have been new threats and new risks. Hence the introduction of an adaptive cloud security solution. This lesson is provided by Fortinet. | View Course |
Alibaba Cloud Financial Services Solutions
Alibaba Cloud's robust infrastructure and best practices enable your financial services business to translate its deep industry know-how into success.
View Solutions >>

Click here to download Alibaba Cloud 2021 Financial Digital Transformation Whitepaper, learn more information about Financial Services Industry.