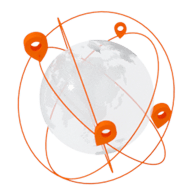 Function Compute
A secure and stable, elastically scaled, O&M-free, pay-as-you-go, serverless computing platform.
Learn More
Introduction
Recently, authoritative consulting firm Forrester released The Forrester Wave™: Functions-As-A-Service Platforms, Q2 2023. Alibaba Cloud received the highest score possible in 26 out of 40 criterion with its product capabilities of Function Compute, and was placed in the Leaders category.
As one of the most stringent comprehensive capability evaluation models for vendors recognized in the industry, the Forrester Wave report is highly regarded worldwide. This report evaluated the nine most significant cloud vendors based on 40 criteria including developer experience.
The report states that APAC clients view Alibaba Cloud Function Compute as a strong choice. Alibaba Cloud has been developing in the serverless field for many years, and is also the first cloud vendor in China to provide serverless computing services. In 2017, it launched the first domestic FaaS product with millisecond-level elastic scalability — Function Compute, which is a fully managed computing service with event-driven as its core.
Read this report to:
·Why Alibaba Cloud was named a Leader
·Learn how to make the right choices in Function-as-a-Service Platforms market
·Learn strengths and weaknesses of individual vendors